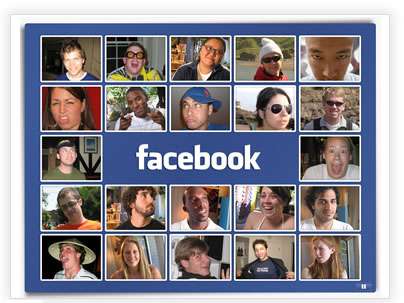 The first of the three gadgets is specific to Facebook. If you don't know what Facebook is by now, then you possibly never will, though these days it seems everyone – except my mother – has a Facebook page (yes, we do too here at doomby, and it's over this way). For those of you that don't have one, you really are missing out on a great way to keep in touch with friends, and to make your own website visitors promote your website for you.
The Facebook gadget is a simple way to link from your side menu directly to your Facebook page, allowing visitors to then become your Facebook "friends". And you can never have too many friends, right? Once you've become "friends", your Facebook posts are then added to their "wall" (their Facebook page), allowing your friends' friends to find out about you, and your website, via the intermediary of your shared friend's wall (so make sure you include links back from your Facebook posts to your site)! To prove how easy it is to add a Facebook gadget, I stuck one over there on the left side menu in about 30 seconds - I'm sure you won't need anywhere near as long as that.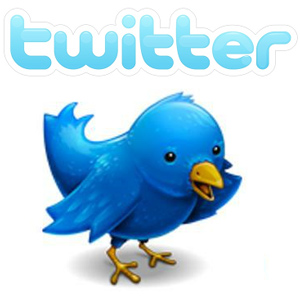 The other two new gadgets are for Twitter integration, and the first enables your site visitors to follow your latest tweets (updates posted on your Twitter account) directly from from your menu. Again, if you're a little lost as to what Twitter is and who it's for, it really is time you found out. Think of it as a semi-public way of sending SMS's online (sorta), only those reading them can send them on (by retweeting them) to their own contacts (called "followers") in a cascading, snowballing message-sending tweet frenzy.
At least, that's the idea – with just one tweet, you wind up getting your message read by a whole stack of people, which can be an incredibly fast way of getting your website known quickly (to get an idea, you can check out doomby's tweets here). The second Twitter gadget - like the Facebook one - provides a simple (but very attractive) link for visitors to connect directly to your Twitter page and "follow" your tweets. And yes, as you probably noticed, I added one of those to the menu on the left as well (for another 30-second website upgrade – I've been really, really busy!).
In addition to the gadget additions, this week has also seen an update to the directory add-on in your site manager. You can now change the order of link items with drag-and-drop-tastic ease, to highlight your favorite ones (and punish your frenemies) in no time at all. You can also quickly see the number of approved websites in your directory, and the number of suggested sites still awaiting approval, listed clearly at the top of your directory management page.
All in all, it's been another busy week here at doomby – and this is only half the story. We've also overhauled our e-commerce solution to give you even more control over the look and feel of your online store and catalog – more on that soon. In the meantime, why not add a few social tools to improve your doomby website?
And if you don't already have one, it's really time you stopped procrastinating – get out there and create a free website already!