E-commerce
E-commerce Solution
Make a free online store with emyspot or get even more out of your store with a full e-commerce solution by adding a StorePRO subscription at any time. Our e-commerce solutions are built just for you. For just 23£40$€28/month* (incl. taxes), you can create an unlimited online store, and boost your sales with exclusive marketing tools and features. Start out creating a free online shop, then add the E-commerce Version to your website to extend your online store whenever you're ready.
* For a full year subscription with monthly payment.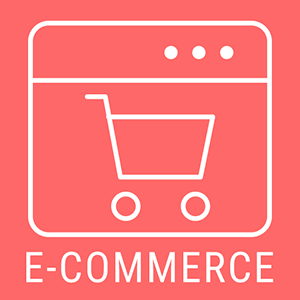 Here's an overview of the differences between the free store and Business version.
An in-depth guide of the e-commerce solution Make a website now
Compare Version Free and E-commerce version

Without the E-commerce version

0£/month

0$/month

€0/month

With the E-commerce version

23£/month

40$/month

24€/month
Number of products displayed online
5
unlimited
Number of photos per product
1
unlimited
Electronic Media Products (sale of downloadable files)
Product combinations
Product combination photo illustrations
SEO tools for products
Stock management
Rich Snippets activation
Associated products (cross selling)
Promo codes
Privelaged customer group creation
Customer comments
Automatic reminder system for shopping cart abandonment
Product availability notifications
Quantity discount
Product promotion