Create a free beautiful professional website
Emyspot allows everyone to create a free or professional website, to create an e-commerce, to create a blog or all 3 at the same time. It's the best website builder without technical knowledge.
Emyspot is made for beginners in website creation, web experts love it! Emyspot is recognized as the best platform for creating a well-referenced website in Google.
All the tools necessary to make a dynamic website
Regardless of your web skills, from beginner to web professionals, emyspot is the tool to create a website, a blog, an online store or something in-between.
Creating web pages allows you to present your activity, your team, your products, your services, your values, etc. The creation of pages is unlimited, to grow a site without restriction, according to your desires. There is no limit on the content of your web pages: text, photos, videos and many widgets to make your pages dynamic.
Easily build a community around your passions, your skills, your brand with the creation of a blog. Share your news, your performance, information on your sector of activity with blog articles. And stay in touch with your visitors. Take advantage of the power of emyspot to create blog articles that are well referenced on Google, to gain visibility.
Start selling your products on the internet with the creation of a high-performance tailor-made online store. Benefit from the power of our e-commerce site creation platform and the tools necessary for the success of your e-commerce project. Develop your catchment area nationally or internationally thanks to your e-commerce site.
Create a website with a calendar
Schedule your next events and add them to your website with an online agenda. You can thus announce for free in one click your next events on the internet. And distribute invitations to the public on your website, so you never miss your events again.
Create a booking site
Offer rentals easily on your website with a powerful and complete online booking tool. Set and display a reservation schedule for your goods and services on your website according to your constraints and availability. And allow online booking in one click, 7 days a week, 24 hours a day.
Create an online portfolio
Distribute your most beautiful shots, your works, your creations, or personal photos through an online photo album. Insert an image gallery to share your activity, your art and make yourself known to as many people as possible. Share your know-how in images on a website.
Google referencing
Search engine optimisation for a better position
The sites created are optimized to be referenced naturally on Google and on other search engines. Personalization fields are at your disposal to improve the referencing of the site and to work on your web content and its keywords.
Customisable website templates
Find inspiration for the creation of your website, with more than 100 free, fully customizable and responsive graphic themes. All our themes are designed to fit on computers, mobiles and tablets and provide an optimal browsing experience. Browse our website templates, choose the one that suits you and then customize it to your liking, to obtain a unique website, in your image.
Are you a beginner?

Easily customize the look of your website using our simple and intuitive design tool.
Customization forms allow you to easily change every element of your website. From the background color, to the fonts, through the appearance of the menu and the buttons.

Are you an advanced user?

Add your HTML, CSS and Javascript code directly in the editable areas from your manager. To customize the appearance of your website from A to Z.
External services
Integrate external online services to your website.
Expand your business possibilities.
Link external services directly from the site manager to build a powerful and fully featured website.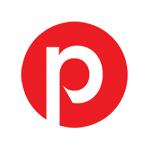 And many more other advantages to build a website with emyspot
An online CMS
Easy access to your website no matter where you are!
You can easily login to your website manager to add content from anywhere with an internet connection. Your website manager is all online and there is no pesky software to download.
Free hosting
Your website is hosted for free, with no bandwidth or traffic restrictions. There is no need to mess around with server uploads, software or updates: we take care of everything so you can focus on your site content.
Free support to build your website
The emyspot team of experts is on hand to get you the help you need when you need it. Contacting the support team takes just a few clicks, for a fast - and free - response to your questions.
Find out more about creating a website
Want to create a website, but not sure you know enough about programming and wanting to create a full dynamic site on your own? With our online website builder you will be able to make a site to be proud of.