Demo and example websites
Make a website, it's easy! Here are some ideas and examples.
Make a website yourself and manage its content - it's easy with emyspot, and you'll have fun while you learn. As putting together your website can be challenging and seem a surmounting task, we have ideas, examples, and demo sites for you to look at. Get inspired and make your site- your spot.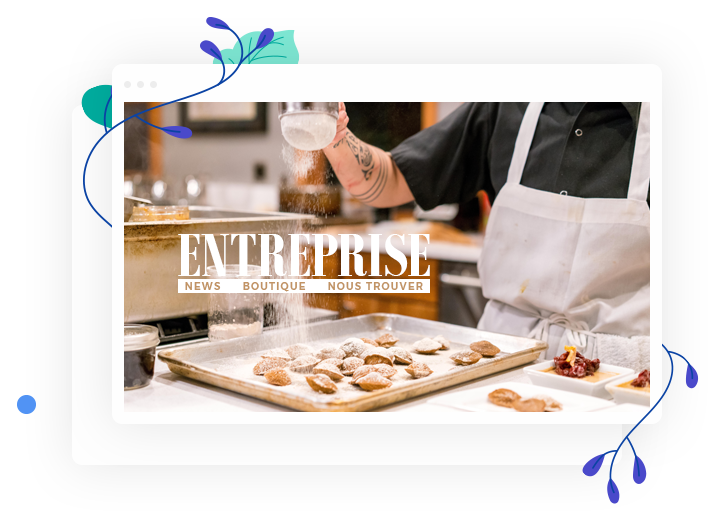 They created a site : read what they have to say
Here are some examples of websites created on our platform. This is the same platform that you will be using and mastering in no time! Want to become a webmaster? Thanks to the webmaster tool, creating a website is now possible for everyone. You don't need to be an expert in programming to make a website.
Discover the reviews of the users who have made a quality site with the convenient and easy-to-use tools.
Riddle World, It's all about Daniel
This site is amazing. Thank you to the Riddle family for creating a family website on emyspot, where we get a glimpse into the activities of school life, leisure, and creativity of this lovely family.
Karen, the webmaster, has used the blog and guestbook add-ons, as well as many other emyspot features, and has created an inspiring, witty website. Be sure to look at the humorous e-cards.
The Butterlicious Cake Company
"Specialising in de-licious flavours and beauti-licious toppings... a range of cakes for every occasion, from beautiful hand-decorated cupcakes and cake pops, to stunning celebration cakes and scrumptious cookies. " This welcome intro says it all.
This site offers a wonderful array of goodies and even offers lessons for those who want to master baking! Find out more and tour the site.
Michelle Phillips, 25, webmaster for Sleep and Chocolate
Michelle writes :
"A make-it-up as I go user, the liberty and variety of add-ons and the easy to use site builder tool at emyspot, made my blog creation journey a cinch. And it certainly helps to have the support team when I get stuck. with just a few posts, quizzes and some diary events, just a space to talk about my life to those who care to read. "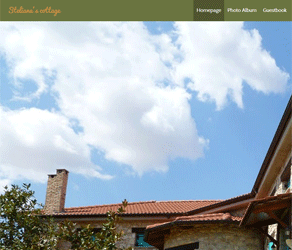 Stella – webmaster of Steliana's cottage
Stella writes:
"My emyspot experience started about a year ago. I am a Greek that lives in Italy and my job has nothing to do with web design. A few years ago we decided to change the use of our half house in Greece to a bed and breakfast. I needed to make a nice website for our cottage with my zero knowledge on web design. I made a searched on the internet and I found doomby-emyspot. After only few days i had my website! I felt really happy! My wish for emyspot is to be always more simple for us, simple users with little knowledge of PC programs."
David, 32 yr old certified automotive repair technician
David writes:
"When I was looking to build a free website for gaming stats and strategy help, I had tried several different "free" website building and hosting sites. Time after time I was unsatisfied with the limitations placed on their features, number of pages, and poor user interface. Then I discovered emyspot (known as doomby at the time). With emyspot I found a seemingly endless number of included features, unlimited number of pages and incredibly simple user interface (even with my having literally no knowledge of coding). I couldn't believe it was all for free. Their website builder is so "dummy" friendly that I even found myself learning a few things about coding. To put it simply, emyspot blew me away and so did the quality the website I was able to make. I could not ask for more from a web hosting provider... but they kept giving. The support staff has been incredibly helpful, friendly and always responds within a single business day. If there is a book on how to host free websites, emyspot wrote it."
David has two wonderful well-reputed sites. Click the links to evolve your game!
Visit Jurassic World StatsVisit Jurassic Park Builder Strategy
---
Pierre, the webmaster of Summernightbrand Record Sales Office
Pierre writes:
"I started in 2011-2012 with doomby/emyspot to create a website destined to push my Company Summernightbrand Record Sales Office. The concept of the homepage is to have tour dates, free download of music, News so it is easy for the fan to have access to SRSO. Of course, all our songs are registered with a PRO (SACEM). The response I get is overwhelming: over 100.000 site viewers, a lot of messages etc."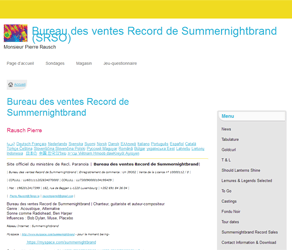 Jayne, the webmaster of the UK Gift Basket Association
Jayne writes:
"I have been with emyspot for a few years now. I find the interface easy to work with and have never had a problem with my site. There are great templates, and setting up is so easy. I love the fact that I can have a membership site and paid subscriptions. All in all it has everything I need, blogs, membership access, store, videos, photo albums, quizzes, polls and so much more."
Visit UK Gift Basket Association
---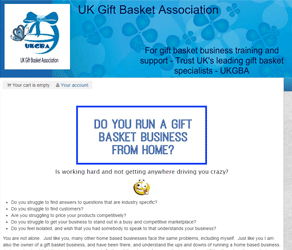 Mara, the webmaster of Our Scattered Souls
Mara writes:
"emyspot is hands down the best free website creator out there. I have jumped around to many "free" website creators and they are always found lacking. They impose too many restrictions on which of their services you are allowed to use with their free versions. Everything being on-line is so convenient as well! I will definitely recommend emyspot to anyone I know in need of their service"
---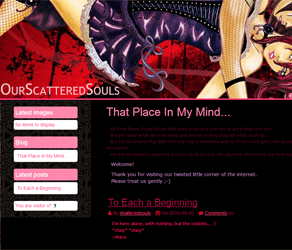 Demo websites
Take a look at some demo websites made by the emyspot team to provide you with ideas and a look at the many features, like that of the VersionPlus or the e-commerce solutions that can take a website to the next level.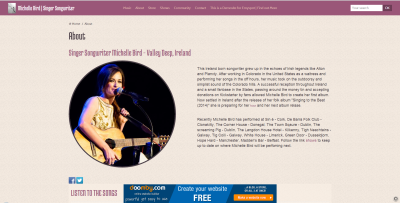 This website will have an address of .emyspot.com and minimal ads will be displayed on the page. The free version has an unlimited amount of pages and most of the features. This demo-site for a singer shows some of the many free features.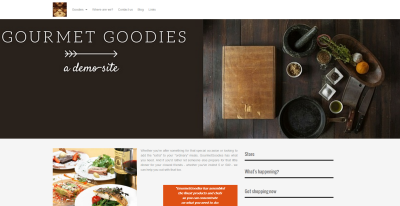 This website created with the store add-on gives you a functioning example of the E-commerce solutions we propose from ordering a product to its delivery. As well as other critical features to perfect your e-commerce website.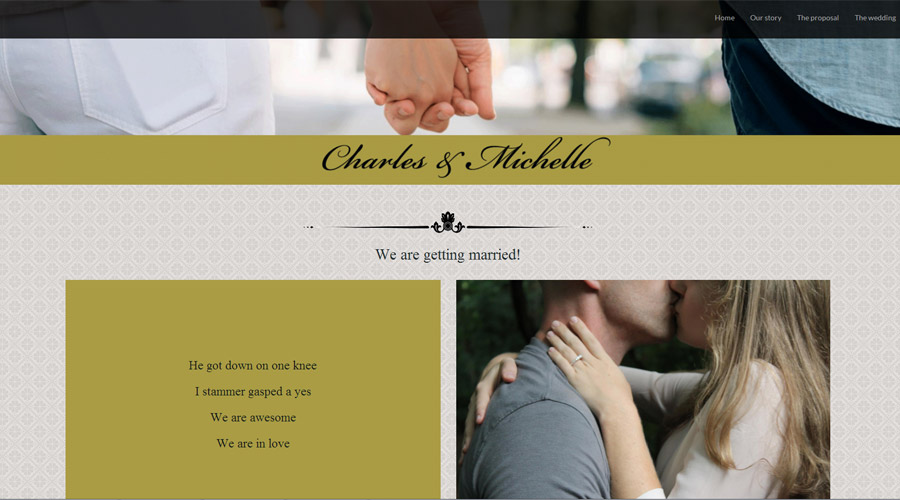 Charles and Michelle want to share their proposal and invite you to the wedding. A one-page website that has all the necessary details about the proposal and the special day. Discover their love and dedication here.
And if you need some ideas...
Making your site should be easy and fun, if ever you need an idea or some direction, we have some ideas for you below.