Presentation
Your online website builder to create the website you want for free
emyspot is an online CMS, a site creation software that allows you to create a website, create an e-commerce site a blog. You have nothing to install, it's the best hosted CMS! To become a webmaster, sign up for free and make an eyestopping website!
All the features you need to create a website
Thanks to our extensive tools, it is simple to create a website no matter your experience.
Create well-designed pages optimized for search engines. Discover the breadth of features that will allow you to create a dynamic website easily!
Create dynamic webpages simply

Creating a web page has never been easier than with the page builder tool. This easy-to-use page editor lets you add text, images, and any content you want.
With the widgets in the page creation tool, you can also easily integrate a slideshow, a Youtube video, an MP3 playlist, or any other type of dynamic content.
Thanks to multiple layout possibilities, publishing content has never been so easy and fun!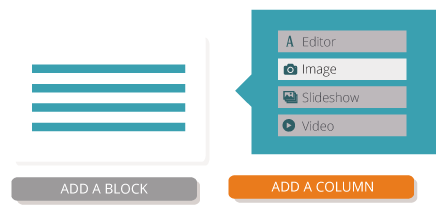 Free tools to create your site easily
In 1 click and without any installation, use the free tools to create a dynamic website.
Create content with a blog and agenda, highlight your photos and videos with the photo album and video gallery add-ons, create interactive content with visitors through the easy to set up forum, quiz, polls and contact forms add-ons or allow online booking to promote services or rentals with the booking add-on... All the tools you need are available to you!
And as always: everything is simple and without installation!
Make a website the way you want
You do not need to master the CSS to make a nice site. Apply a graphic theme and then personalize the design to create a site as you imagined. To create a site accessible on all browsers (smartphone and tablet), choose from our responsive themes.
Our design tool is adapted to everyone: from new users to the confirmed webmaster who wants to create everything from A to Z. The design customization forms allow you to create a site in your image.
Finally, manage the navigation of your website easily: define the links of the menu and the widgets that appear next to the content.
Become the webmaster of a community site
Activate tools dedicated to the management of your web community. Suggest members of your site to create a profile, discuss via a chat or on your forum, or to contribute to the content of the site. Through the members area, share information with a community.
For example, create content reserved just for them or create groups for each project. The member area also allows you to use key features.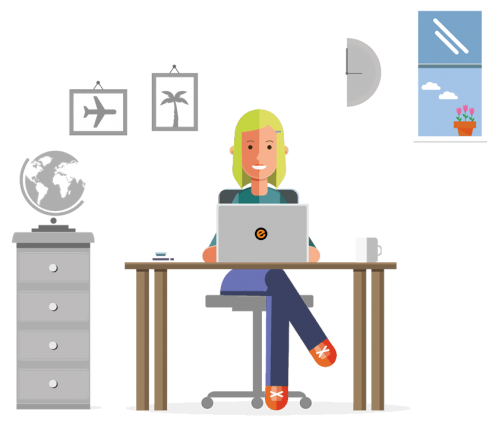 Advanced features to create your dream site
Emyspot is packed with advanced options to make you a real webmaster! With our advanced webmaster tools monitor and analyze to create a professional website easily.
Discover the SEO optimization tools, multilingual website creation, multi-webmaster site management, integrated statistics, and newsletters.
Need help creating a website?
Whether you're a beginner or a confirmed webmaster, you can always need some help with site creation. A webmaster can always find help to create a website.
Whether by calling the community via the webmaster forum, by consulting the help resources or by contacting our free and unlimited support team, you will always find the answers to your questions!