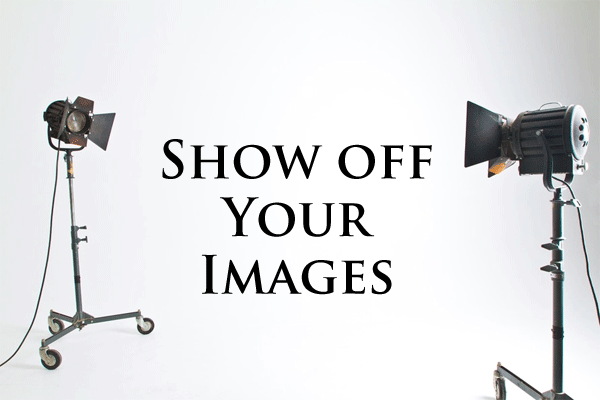 iSlideshows for your online photo album
We've been somewhat inspired by our latest recruit Claire to invest a little time in jazzing-up our photo albums lately, and thought that our birthday week would be a great time to introduce you to the latest site updates. As usual, the beneficiaries of all our hard work are those of you who really dig being able to make a website with as little effort as possible (and let's face it, who doesn't?). In order to take advantage of the latest addition to our free website builder tools, all you need to do is just apply the new slideshow display directly to your site from the manager.
Here's what's in store for those looking for a new way to display online photos.
When you next connect to your site manager, just head to the Photo Album add-on. To create a slideshow, don't forget you need to first create an album category, then ensure the category actually has something to display by uploading some images. Open your album category from the manager, then head for the album display settings options at the bottom of the page.
For those of you experts who already know the album display options like the back of your hand, you'll find there's now a second slideshow option when choosing to display the album as a slideshow. In addition the existing Flash-based slideshow player, you'll now find a second one - it's called the JS slideshow (short for Javascript).
By choosing the new JS slideshow, you'll be able to control its design. The JS slideshow can be custom-configured, enabling you to easily select different colors for the text, preview pane and display background. Doing so helps ensure your slideshow blends in with the rest of your site design, or matches the "look and feel" of the album category you're displaying.
Best of all, by choosing to use the JS slideshow, you're also ensuring it can be viewed right across a range of browsers, so visitors using a PC or Mac will see exactly the same thing as viewers using a mobile device, like an iPhone or an iPad.
To start using the new doomby slideshow features, all you need to is connect to your manager and access your album category. If you don't have a website yet, then just head to the doomby homepage and sign up tomake a free website. You'll find it's fast and easy to set up an online photo album, so you can start sharing your memories with family and friends.