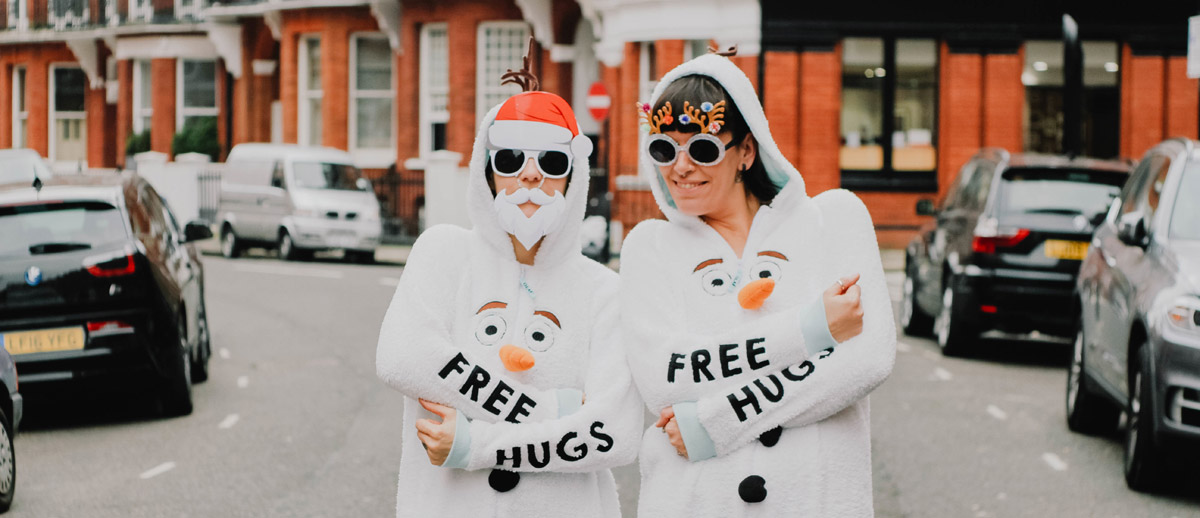 Crazy Christmas Gift-giving Madness Takes Planet By Surprise. In October.
I'll confess that my southern-hemisphere roots often leave me feeling a little perplexed around Christmas time. The December cold and the lack of sunshine of my adopted northern-hemisphere home have little to do with my own memories of Christmas, which for me means BBQs, cold cuts and air conditioning. These days, figuring out just how best to celebrate the holiday season is still somewhat a work in progress.
This year, my colleagues and I here at doomby - the home of your very own free website builder – have compromised by deciding to celebrate Christmas a little early. As October isn't the right time for secret Santa in the workplace, we thought we'd give you the gifts instead, to help ensure you make a website that's just right for you.
From today, for 10 days of crazy gift-giving madness, you get to have all the presents you'd want by saving:
€5 off each annual subscription to doombyPLUS (new or renewal), giving you a 12-month subscription to professional website tools for the amazing price of just €40
€5 off each annual domain name registration or renewal (including their 10 POP e-mail accounts), providing you with a main domain name for an unbelievably low €30 and each secondary or subsequent domain name for just €20
€10 off the annual subscription price for our pro e-commerce pack, giving you access to unlimited products and more for an incredibly low €145
Now, as we aren't getting any gifts ourselves, we're giving them all to you – register or renew your domain name for up to 3 years, get as many as 3 years access to doombyPLUS, or up to 3 full years of a pro e-commerce subscription. There are no per-household limits – if you have more than one site, you can save on each and every site account, and for each and every subscription. By doing so, you multiply your gifts (and your savings!).
If only Santa was always this generous …
How to take advantage of these crazy prices?
All you'll need do is simply order your services directly from the site manager, ensuring payment is received before 12pm CEST/10am UTC October 18, 2010 – the discount will be subtracted from the final price automatically when you check out.
Just remember to hurry – these 10 crazy days of amazingly generous gift-giving on doomby.com only last … 10 days! So get in and get your gifts before they're gone!