The 5 essentials of successful online store design
One of the biggest hurdles facing e-business start-ups is ensuring the webmaster or online store owner remain motivated. It's not always easy to make an online store and to keep it running, or to stick with it long enough to ensure its financis. It takes time tal succeso build website traffic, and to transform that traffic into sales and a loyal customer base for a new e-commerce website. And it can be disheartening to have spent time and effort to make a website with an online store, only to be rewarded with an empty bank account and a trickle of visitors.
Though it's vital to stick to a plan and to do whatever it takes to remain motivated as your online store grows, there are a few essential things you can do to give it a really good start, and to ensure you develop a successful e-commerce business.
1. Your product is the star, not your website
If you're just starting out in e-commerce website development, it can be easy to get carried away with website design in the hope that your killer website will sell your products. Although that approach is not entirely without merit – attractive website design does lend itself to enhancing online sales -, it's of vital importance to ensure that your design doesn't become the focus of your website, at the expense of your products.
Think back to the last time your were at a party in the company of that smarter/funnier/prettier person? Remember how they got all the attention, and you just felt like part of the furniture? If you want to sell your products or services, don't let them fade into the background, overshadowed by your website design. A simple, airy, no-fuss design helps site visitors to stay focused on your online store's products. Tone down the website design to ensure your products stand out, not your talents as an artist.
Worse still, don't overload your website with so much interactive (read: heavy) content that people lose patience waiting for everything to load. Adopting a store design that emphasizes the website and store as an "experience" rather than a tool may well give your visitors a richly interactive, and very colorful site. But the risk this design approach carries with it is that you create a website that takes a long time to load, is incompatible with certain browsing platforms, and competes for attention with the products you're trying to sell.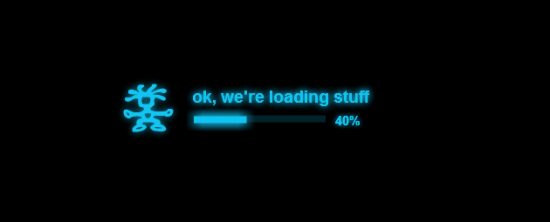 2. Get branded, double quick
Building a brand is hardly an overnight experience – companies invest years of effort into building a brand, and a brand's recognition and image is the product of its long-term relationship with a well-established customer base. If you've just started to build an online store, you may well be starting out in business as well; no one can be expected to know your company name – or what it's supposed to represent - when you're new on the scene.
If you don't start branding your website from the start, then no-one will ever know who you are. Don't have a visible logo? Get one, fast, even if it's just your company name in a particular font and color. Once you have a logo, make sure you use it throughout your store, in a highly visible location (like your website header). Just don't hide it against a background that lacks sufficient contrast...
Apply your branding to your website design wherever you can (don't overdo it though), and in everything you use to communicate about your site and business: emails, business cards, flyers etc. Identify your products with your brand, and maybe next time someone is looking for a 0.25 inch hex spanner, they might actually make the association with "Big Jim the Toolman", and head straight to your website instead of searching on Google of Yahoo. Using the logo color in your website design palette is an easy way to create an instant association between your brand and your website.
3. Provide choice, and guide purchasing decisions
When was the last time you went shopping online, and finally chose a product, only to change your mind when you got a closer look? Did you leave the site, or did you check out alternative items, and stumble on something you just had to buy, that you weren't even looking for in the beginning? People don't always know exactly what they're looking for, and sometimes – for whatever reason – they make the wrong choice. If you do nothing to keep them on your website when they change their minds, they'll leave. To keep them online for a little longer, give them alternatives; suggesting associated products is a great way of ensuring that visitors stay long enough on your website to become buyers, even if they don't like the first thing they see.
4. Keep the aisles clear, and put up those signs
One of the worst possible mistakes when you make an e-commerce website is to provide poor site navigation. Unless you have clear menus presenting the various product categories, and keep them as accessible as possible, you'll only frustrate your visitors and minimize sales. If you also have a poorly designed site, you're asking for trouble. Remember, a website is not a magazine - don't make the mistake of applying print media design principles (elements that scream out for attention with bright colors) to websites (which need to guide users whilst leaving them free to explore at their leisure, with clear, distinct and relevant navigational cues).
If you want your clients to browse, make it easy for them to do so; wherever they are in the store, it's vital customers know exactly where they are, and can easily locate where they want to go. Use breadcrumbs to display the current location within the site (don't rely on the URL, browser or page title), and ensure that all menus are accessible from anywhere in the store. Keep the navigational elements clutter-free, and clearly labeled, to enable them to be located quickly and easily.
5. Illustrate it, and do it well
What's more appealing for your customers: a 1000-word essay on the benefits of a product, or an image? A picture may or may not speak 1000 words, but I can guarantee that no-one will buy your stuff if you don't illustrate it, and poor illustrations are almost as bad as none at all. The images you use to show off your products are designed to do exactly that: to show off your products. When you build an online shop, you'll stock it with things that are likely to sell. So show your customers why it's just right for them with clear, flattering product images, showing details like the design, color, shape or size of an object – and presented in an appropriate setting.
Applying a few basic design principles when you make an e-commerce website is essential to ensure your make an online store that's successful. With a little forward planning, and a bit of work, your online business will blossom and grow in no time. If you've already started with your e-business, but haven't quite got your store looking the way it should, it's never too late to make some adjustments and reworking your store design to boost sales. If you haven't yet got an online shop, it's time you took the plunge: sign up to make a free online store, and try your hand at becoming the next big thing online.