Screw SPAM
Do you find yourself spending a lot less time these days doing useful stuff with your free website maker than you do cleaning up the messy leftovers of serial spammers? We at emyspot say screw spam. emyspot helps you manage the spam that starts seeping in when you create a website or make an online shop.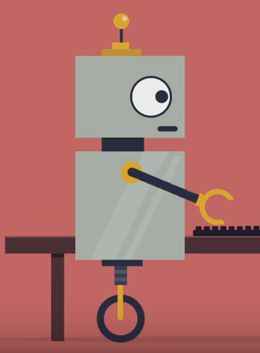 The fight against spam is a constant battle. You need to ensure as a webmaster that you have stopped spam in its tracks. In doing so, you help yourself but also the internet as a whole.
Spammers- despite the obvious conclusion that they want to thieve some of your traffic- also it is a way to increase their website's or their clients' website ranking in search engines. Search engine optimization is important to anybody who wants to up their site traffic and get their site seen, and this holds true for spammers who build dirty backlinks by leaving comments on your site, the spammers' sites can achieve a slightly higher search engine ranking.
Spammers find ways to get around spam-blockers and target the security of individual Websites and unfortunately most spammers are spam "bots" or scripts that routinely search for comment forms and autofills your comment section. So how do you fight back.
1. Report SPAM
If you see a spam emails or comments, be sure to mark it as spam. This must be done to protect your website. And to ensure it is not vulnerable to further attacks from the same spammer. All website comments can be easily managed from the comments section of each add-on. You can mark comments as spam, modify, or delete comments. The spam button will erase this comment from your site, as well as any other comments using the same IP to post. Which is a great tool to eradicate multiple spams in one go, and will ensure that your site's reputation will not be tarnished by the backlink techniques of spammers.
Don't encourage spam. Be careful not to subscribe or unsubscribe or interact with the content more than necessary. In interacting with the spammy content put on your site, you are encouraging further spam. So remove spam from your website and make it clear that you are not open to these relationships.
2. Smartly display contact details
Spam bots and spammers find emails that are displayed in simple text. When you are building your website you may have an interactive forum, connect your website to social media sites, or write a blog to attract an engaged audience. Your website goal is typically to relay information and communicate, so to avoid posting your email address may seem rather silly and inconvenient if you want people to contact you. Don't worry there are many solutions to display email addresses or other contact details.
The most effective way is to create a contact form. This masks your email and guides the peson contacting you, taking out some of the confusion of a first email all while protecting you from spam. Creating a contact form is simple and can be added to your webpages easily.
For example, with the email address remove the @, this is what most spam bots are searching for, this is why you may see some poeple display their email addres as noreply at emyspot.com. This is to avoid spam.
Another recommendation is to display your email as an image, so that there is no way the spam bots can swoop in and get your email address. This allows you to proudly display your ease of contact and protect yourself from spam bots.
3. Robot proof your website contact
On your comments or emails, we recommend that you use CaptchMe, Akismet, captcha, contact forms, disqus.. or any type of spam block that requires humans to prove they are not robots. Sometimes it is text or numbers you have to type before submission, a simple slide button, or just a click button that can be the extra wall between you and spam. These antispam methods have become standard practice.
emyspot has used the antispam CaptchMe since 2013 : CaptchMe is the default antispam when you make a free website. Yet, we propose multiple ways to combat spam. CaptchMe, Akismet, captcha,contact forms, disqus... You can see and change these settings from your website manager at Settings > Global Settings > Antispam.
So screw spam and if you need help contact us anytime using the contact forms or directly from your site manager.
Happy webbing.