How to use the Directory add-on
How to use the Directory add-on
The directory add-on is an easy way to reference other sites. In order to be seen on the internet, search engine optimization, webmasters search for specialized directories. By enabling the Directory add-on your site can be the reference for your users and for webmasters alike.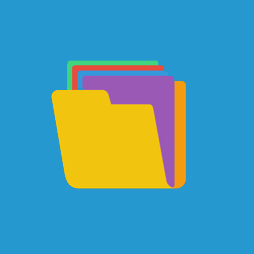 The main purpose of the directory:
The directory add-on makes referencing the sites of your choice simple. You will be able to class the sites by category, create tags, illustrate with images creating a clear directory that is user-friendly. From the manager, you can personalize the structure of your directory simply and intuitively to better create your online community that evolves with your needs.
There are two methods to add a site to your directory:
Add the site from the manager. Go to Add-on > Directory, select the category in which you wish to add the site and click on Add a site.

Give your site visitors the choice to add the links from your site. From each category of your directory, by clicking on Submit a site. They will be directed to a form to complete. This form contains the necessary details to reference their site in your directory.
Publish a site in the directory
As soon as a website is added to your directory, it will await your confirmation before it is published to your site. The site will be tagged "unpublish". To change this setting log-in to the site manager. Go to the menu Add-on > Directory and you can change the status by clicking on "publish".

Good to know : The directory options
Choose the number of sites that you display by going to the menu Add-on > Directory > Options (1)
Staying in the menu Add-on > Directory > Options, you will decide if you wish to display a presentation page on your sites directory or send users directly to the site listed. If you choose to create a presentation page you will be able to give more details. (2)
Allow users to comment on your presentation page of your links, this is done by activating the Separate presentation page in the directory and enabling comments from the plugin Comments
To know more about activating the comments, we suggest you read this tutorial: managing website comments.
The widgets specifc to the directory
A widget is a content block that is linked to an add-on or other content. The webpage builder tool allows you to display widgets on the pages but also in the vertical menus of your site.
There are various widgets associated with the directory add-on:
The directy search engine : give your users the possibility to search for sites in your directory thanks to this easy to use widget.
Display your directory categories on your pages or in the vertical menu thanks to the Directory categories widget. There are three options, the directory categories displayed like that on the directory add-on, a detailled list, or a simplified list.
Make your directory more dynamic and interactive by spotlighting the latest sites added to directory with the helpful widget.
Lastly, easily display the page categories in the same format as the directory thanks to the newest widget : Directory categories (displayed like that in the add-on)