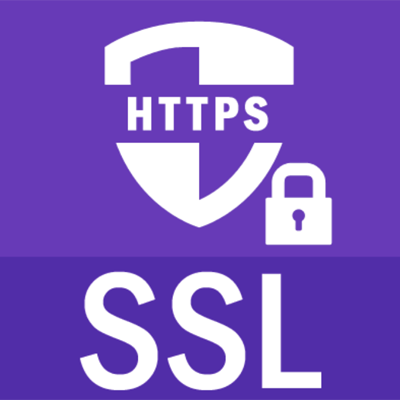 The SSL offer gives you the power that comes with an SSL certificate: offer a secure connection to all site users, up your credibility, and better your SEO by subscribing to the SSL offer. Your site will now show the reassuring and instantly recognized https label in green with the padlock next to it.
We offer SSL at a reasonable price so that no matter your budget you can protect all information exchanges, guaranteed. Subscribe to the SSL offer directly in the manager, and the emyspot team takes care of the rest.
Subscribe now and revolutionize your site into an https connection.
A complete offer at a low price
The offer SSL includes the SSL certificate, the installation on the server, and your secured connection is available on your website for 40£70$45€ per year
The process is taken care of by our team as soon as you sign up for the offer. Your SSL offer is rapidly put in place so that your site is secured: the delay is 1 business day!
Information 100% secured
No more stress with the offer SSL: you need no longer fear hackers when exchanging information. Regardless of the information exchanged on your website everything is insured.
Your site is completely secure because the connection https applies to all of the pages of your site.
Instant credibility felt by site visitors
With the SSL certificate authenticate your website: the visitors are reassured as there is not doubt about the identity of your site.
You earn user confidence: an undeniable advantage to boost your activity! The secure connection certificate is an efficient way to develop your brand image and ups credibility.
Master SEO referencing
A secure connection through the https label is now one of the ranking criteria at Google: sites that have https rank higher in the search results.
This is an advantage to consider, with knowledge that this certificate gives you more weight in the future!
Important: to benefit from all the advantages of the offer SSL you must be subscribed to Domain Name and a PRO Version. The secure connection is not compatible with sites that are still in VersionFree.