Pack SMS : Create SMS campaigns and receive notifications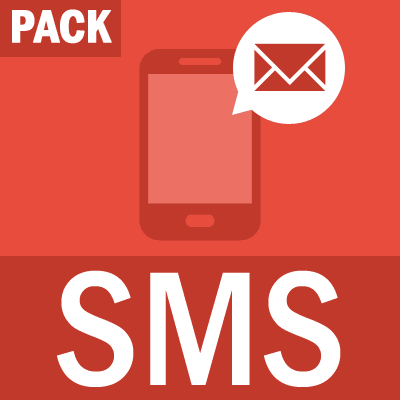 Marketing campaigns by SMS
Sending an SMS allows your marketing actions, targeted or to all customers: send promo codes or announce sales. Write the messages you want to send on the manager, choose the time and the date you want to send the SMS, and pick the customers in a few simple clicks. (*the feature of sending out an SMS requires a subscription to the VersionPLUS).
Receive site notifications when important activity happens
Keep tabs on critical site events, as they happen, with an SMS delivered right to your phone. PackSMS credits enable you to select exactly which kind of site event is important to you.
Configure different types of alerts by SMS (by choice)

Pack SMS

15£

20$

/100 texts
Online store

A customer ordered and a new payment has been received.
Comments

A new comment was left on website
Members space (must have VersionPLUS)

A member just signed-up, validate membership.

A member adds an event, confirm and add to the agenda.

A member added a post to the blog, confirm before publishing.
Contact

A question was posed using the contact form on your site.
Guestbook

A new message was posted n your Guestbook.
Online booking

Receive a text when a booking is made.
Communication

A newsletter has been sent.
New subscription to your newsletter.
Subscriptions

Subscriptions are approaching expiration, receive a reminder text to renew.
SMS messages are compatible with most mobile service providers - to find out if your country or service provider is covered, just contact the support team: