Personalize your site design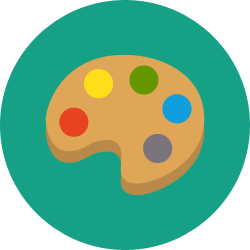 How to personalize your website design?
Choose a theme from your emyspot manager, by accessing the Settings > Design menu of your website manager - templates can be previewed before applying them to your site, or saved for later use without affecting your site design.
From there, you'll have access to all aspects of your design via the Personalize design tab.
Quickly edit your design with easy-to-use tools like the color picker, or add a ready-made background image or upload one of your own, and much more.
Choose a theme
Creating a unique site that corresponds with your tastes and preferences, while representing our activity is important.
You can choose a graphic theme out of the hundreds of themes available. Once a base theme is applied you are ready to go further and personalize.
Personalize theme
Changing your header image, the layout of your menus, the color and the font type is simple! The themes are made to change to your needs to best represent your website. An easy color picker allows you to modify colors easily. All this and more is found directly on the emyspot manager.
Try out a theme
Wanting to choose another theme or wanting to personalize the theme without it being displayed, it is possible to test drive a theme without applying it.
This allows you to take the time you want and make changes with no time limit, preview changes easily with the preview button.
Edit your site design using the tool that's right for you
Beginners: use the design editor to quickly change colors, fonts, link styles etc. with just a few clicks.
Expert webmasters: edit and save your site CSS stylesheets, and swap them whenever you'd like.