Allow pages to be sent by emai
Allow pages to be sent by email
Inviting users to share the content of your website is a good way to generate an audience. Adding the share buttons at the bottom of your site's content pages allows users to recommend a page or article to members of their networks.
Despite the rise of social networks, emall remains a very common mean of communication, it is a potential gateway to your site. Let's take a look at how to allow users to recommend the pages of your website by email.
How does this feature work?
You can display at the bottom of your pages a small "Email" button that allow website visitors to recommend your contents by email. By clicking on this button, it will be able to enter the e-mail addresses of the people to whom it recommends your content and then add a personalized message. The recipient will receive the personalized message containing the link to the page of your site.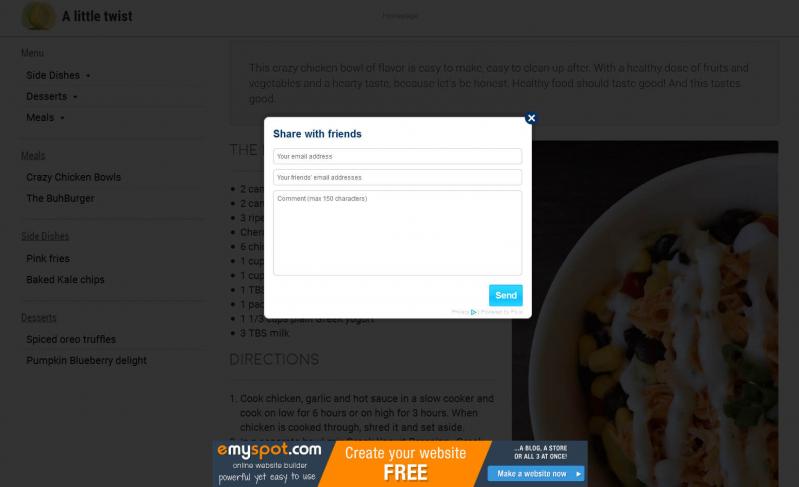 How to add a button to share by email
To see this button at the bottom of your content (pages, blog posts, photos, etc.) go to Settings > Global settings> Plugins and check the Enable social sharing box. Select the "Email" service.
You can choose the display style, in the form of icons or buttons of different sizes (with or without sharing counter).
As with all plugins on the site, this option is managed at 4 levels. It is possible to display this option for the whole site or only on a specific add-on, a category or an add-on element (a specific page of your website for example).