If you are using your website to communicate to people from in a specific location or area, for instance, a community website, showcasing your restaurant, or an agency, local SEO is extremely important.
For other site types, like an online store or a blog you do not need to worry about your local SEO. Your site audience is without borders!
Why is local SEO important?
Think as though you are looking for your own site on the internet. Say that your site is a restaurant. You may type into the search field the keywords and your location, searching "restaurant picadilly". The results list spits out the most useful results finding a restaurant in the Piccadilly neighbourhood of London England. Local SEO advances your chances of being seen on search engines for this specific location and reaching your target audience. Let's go through the process of positioning your site based on location.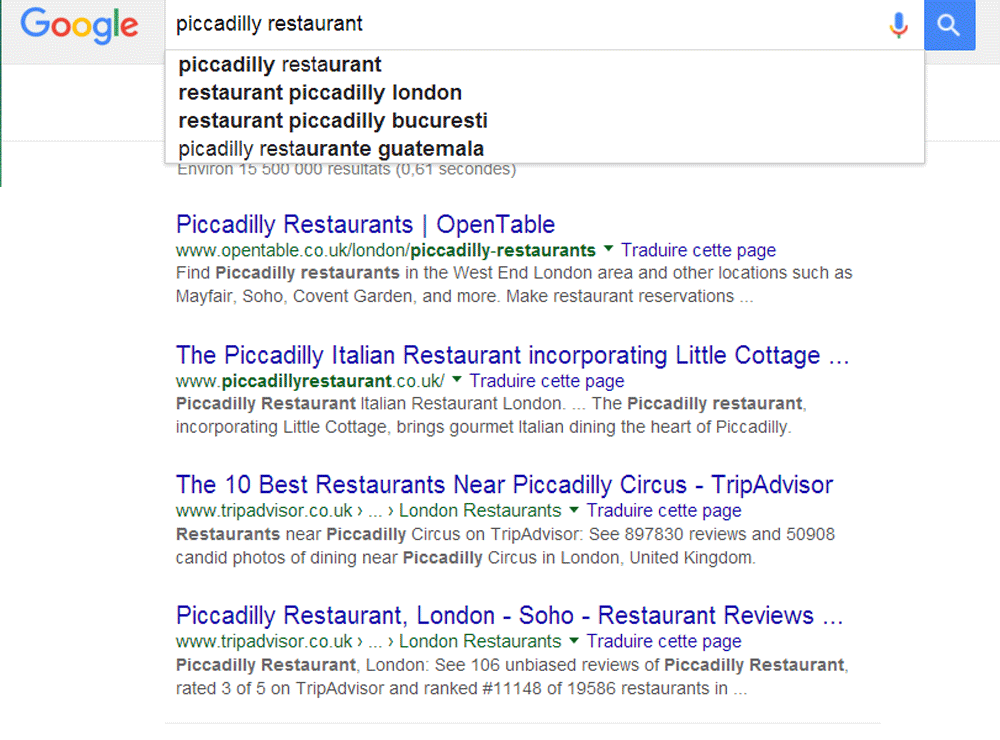 To further your reach, maybe to all of the department or region (example : restaurants London). This type of localized search is extremely useful for finding professionals and activities in a certain area (lawyers, hotels, rental agencies). Googles goal is to make searches easy and useful for those using their service : if it can eliminate erroneous information it will !
Google automatically generates the results based on the IP address of the person doing research. For instance, if you are in Manchester and you type "restaurant" you will see all the restaurants in your area!
How to appear in the local search engine results?
Just as with natural SEO there is no magical formula to be first on the results list. Here are some helpful tips to increase your chances on the search results.
Sign-up on Google My Business
Once known as Google Adress then Google Local, it is now called Google My Business. This option allows you to create a page that will appear on Google Maps. This page will present your activity, your opening hours, your phone number, and also the contact details. A link towards your website can be added, as well as photos of your building and your team. As a professional, the advantages of Google My Business are limitless.
Add the location to your content
If your business operates only in London, for example, tell them ! Google will study the consistency of your location, by linking your website to your Google My Business page. Also, you should be sure to put your address in your content and titles if applicable, for instance (Piccadilly, London, or United Kingdom).
Put in your address clearly on your site (we suggest putting it in the footer).
Create links to other local sites !
Have you thought about submitting your site link to local directories ! For instance the mayor's office may propose a directory of local businesses or activities ? Does a local business association exist? Or a community of enterprises ? Have you contacted local bloggers ? Get your site linked and easy to find. This will up your site visits and your position on search engines.
Also, it is always helpful to be present on the helpful search engine directories ! For instance, do you know TripAdvisor or Yelp ? This top sites of the tourism realm are just some examples of many and also helps your site ratings and feedback.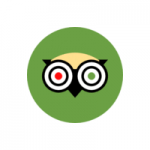 Tripadvisor
Tripadvisor is a website that recommends certain locations to the consumer. It is a platform dedicated to tourism, restaurants, and to lodging. To promote your business on Tripadvisor and increase web visibility ! On emyspot, we have developed a Tripadvisor widget inviting your site visitors to leave a recommendation about your business.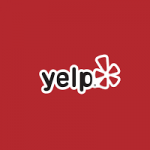 Yelp
Yelp is an easy to use search engine that provides its users with addresses to great locations. Yelp is another great way to get known in your area and can help you get discovered. Real people give honest and personal opinions. You should create a Yelp account and let your users leave their opinion about your site!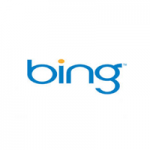 Bing Addresses
As soon as you are linked up to GoogleMyBusiness, Bing also suggests you use their service for enterprises in the search results. With BingPlace you can create a free page that will help people discover your site. Whether customers are on their computers or on the mobile phones they will be able to find your activity online.
The importance of a responsive theme
The percentage of people using their phone should not be ignored, especially when thinking about local SEO. How many times have you been out on the town and looked up an address from your phone? Be sure that your content is can adapt to your phones and tablets. Every theme is responsive on emyspot and can adapt to the size of any screen!