Promote your site
Promote your site
Making your site is great, but make sure it gets seen and isn't hidden in the depths of the internet. When you create your site on emyspot, your site is automatically promoted but we want you to take an active role to getting seen on the web. Here is some advice referencing your site.
Reference your site
Your site being published online does not mean that your site is present on search engine lists like that of Google and Yahoo. It will not be immediately possible to find your site on google search. When referencing your website, you must go through the indexing phase (Google first must discover your site) and an optimization phase (you need to regularly update or add quality content to your site). We have made available numerous tools to optimize your site for search engines.
To learn more about referencing, we invite you to look at our guides to SEO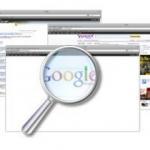 Send a newsletter
Send a newsletter and promote your site. Whether in the VersionFree or VersionPLUS, you can encourage site visitors to sign up for your newsletter. You can add a send out your newsletter to the list of those who have signed-up from you manager.
If you wish to learn how to send a newsletter, check out this helpful tutorial : send a newsletter.
Marketing campaigns
If you have an allotted budget for your site, you can up traffic on your site. You have multiple possibilities :
get your site known by purchasing a publicity campaign on the emyspot network (from your manager go to Marketing > Ad campaigns).
buy keywords on Google Adwords to be at the head of the results when people search for your chosen words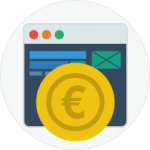 Spread the word about your site
Boost your site traffic using any on these methods :
Share your site on social networks and allow site visitor's to share your content
Multiply your partners by exchanging links with other websites
Contribute to conversations on forums that talk about the same theme as your site (you could also put a forum on your site to create a community of exchange).