New look of the visitor stats
From your website builder's dashboard, you can see the visitor statistics of your website and follow the flow of day to day traffic. Much consulted by emyspottians, we have decided to further enhance this data giving it a fresh look!
The statistics which have long been available on emyspot, respect a simplist design while still providing detailed info. From your website manager, the visitor stats are now easier to read. The lines are now in two contrasting colors with two line styles!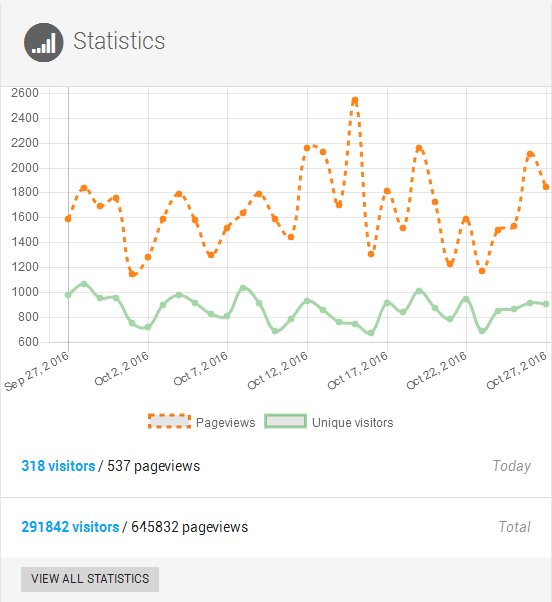 The orange dash lines represents the number of page views on your website as the green solid line represents the number of unique visitors.
To analyze your statistics further, you can click on view all statistics, or you can find more data from the Marketing section of your website manager. I would also recommend creating a Google Analytics account and adding it to your website management.
Google analytics allows you to obtain more detailed statistics and a necessary tool to your search engine optimization.
site perception Manager Statistics