Use blocks to make your blog posts stand-out
Posting to your blog is easier than ever ! The block and column page builder you is applied to the Blog Add-on, just like that of your Page add-on. From now on you can create posts with flawless page layouts on your blog. Make your blog posts stand-out.
Blog with blocks : the concept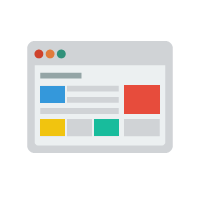 To keep it short and simple, we are going to show you a concrete example of the beauty of blocks and columns(using this line). To create this particular line we just added two columns (a title, an image to the left, and text on the right). It looks good and it is simple.
Now you can do the same, with up to 20 lines in one post and 6 columns (on each line). Add text, images, videos or even edit with HTML code and add widgets. All the content you want can be added and formatted with the simple click of a button.
The above line was done using two blocks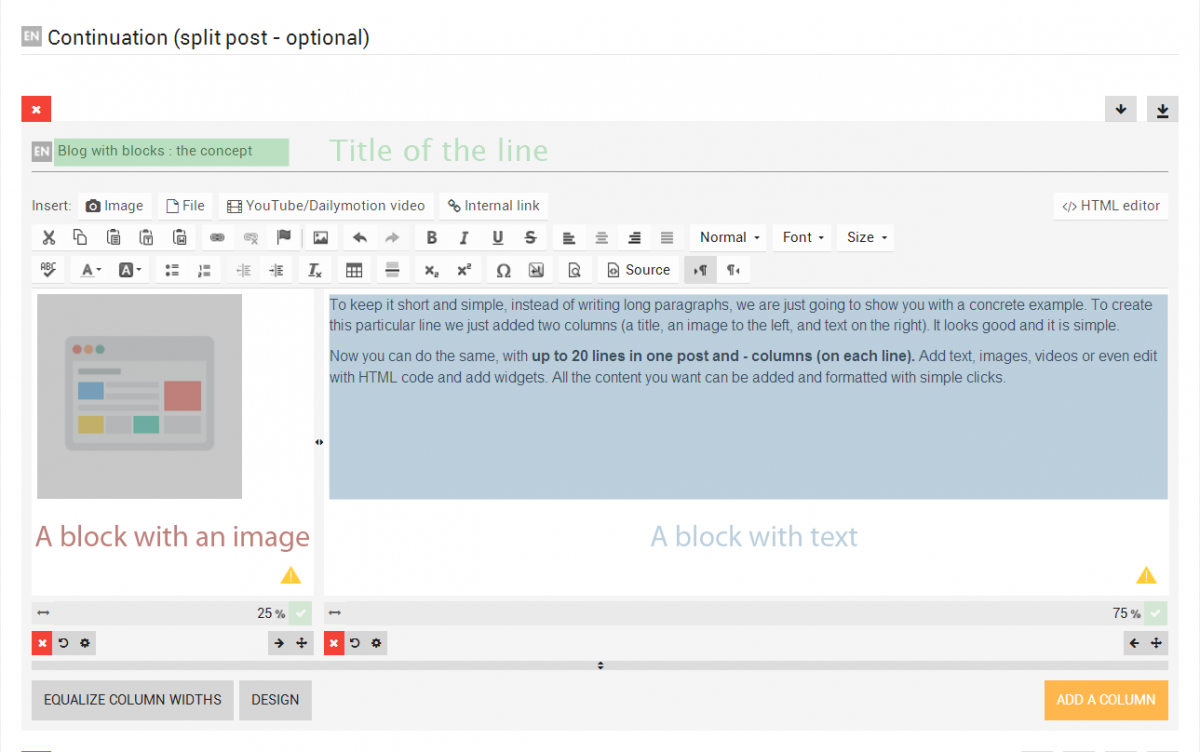 How does it help ?
Try to put three images side by side on the same line, or even text next to an image ? It is hard to get everything lined up just right, huh ? First you have to master the use of div, then be able to add the code to the blocks, which can be a challenge to correctly code, put your code in to display your side by side content... and then cross your fingers and hope for the best. With the block builder tool, it's simple and fun ! We do everything for you. We perfected the code so that changes are immediate and easy to put in place. Even with a responsive theme on your site, the content may not automatically format well. And now, you don't have to worry : all content adjusts automatically to the device being used, you will have a blog that is 100% responsive !
Watch how the blocks and columns work :
And next..
Even if the appearance doesn't drastically change from what was available to you from your Pages add-on, we have done a complete rehaul of the code to specialize it to the Blog add-on. Tell us what you think, and if this is something you would like to see on other add-ons
blocks and columns page layout Blog