The new directory widgets: Part 2
When you use the Directory add-on at emyspot you can easily create a customizable list of the sites you want to network. With the new widgets you can make your directory more dynamic than ever.
This intuitive add-on makes creating an attractive directory easy, managing everything directly from your site's manager or with CSV functionality. By default, the Directory add-on mimics the design and style elements to create a strong visual coherence as visitors go from page to page on your site.
Make user's navigation smoother! Users can quickly discover the sites in your directory when you use the widget directory search engine. Define the keywords in the SEO to better utilize the directory search engine widget, and give site visitors the freedom to search with ease. What's more you can easily customize the display order or the number of listings per page in a click to clearly organize your directory.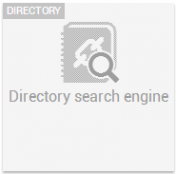 For those who want to monetize their directory or spotlight sites in their directory, we have a new option perfect for you. When you want to feature a site, you can now do so easily with the List of featured directory websites. You can determine which sites are featured in a few clicks. By editing the website from the manager and enabling the featured site from the visual editor tool. You can choose for the site to be featured for a specific amount of time or forever.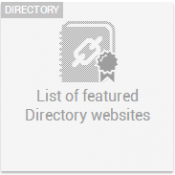 You can get even more specific, by integrating a certain site from your directory anywhere on your site. You will just use the directory item widget. When you configure this widget, it will autogenerate a detailed display of your site which can be used in a number of ways. In the example below, we used the directory item widget to show-off the pages that are the most visited on emyspot. Yet, the possibilities are endless and we can't wait to see what you will do on your sites!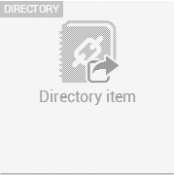 This concludes our two-part breakdown of the directory add-on widgets. Now you have the knowledge to go forth and use the new widgets we have specialized for you. Don't hesitate to comment below! We love to hear from you.
monetize communicate to users navigation widget