Google Maps API: Payment charges for third-party applications
On 22/07/2018
In News
4 comments
Following the launch of Google Maps Platform and changes to its products, Google has announced its developments for Maps service for professionals, as well as an application of pricing based on Javascript API "calls" effective since 16th of July 2018.

Since 11th June, Google has been implementing this plan by making Google Maps API only accessible to application developers and publishers that have activated credit card billing and have an API key.

If you use this service on your website, to display a map or a route, then you are affected by this change.
Charged Google Maps API
The rumour that's been running for several weeks that the application deadline for new pricing announced by Google, would be implemented on 16th July 2018.
This announcement is to application developers and publishers. It follows several developments since 2016, when we announced that an API key needed to be specified in order to continue using Google Maps on your websites.
Using Google Maps on your website (to populate a route or display a customized map) is now only possible if it is linked to an account with:
a Customer ID (so credit card billing has been enabled)
an API key.
Google has announced an offer of a free monthly quota of $200. This should be enough to meet most users' requirements. This monthly credit of $200 is equivalent to:
An unlimited number of dynamic mobile card uploads;
An unlimited number of static map loads on mobile;
100,000 static card web loads;
28,500 dynamic card web loads;
25,000 Street View static card web loads;
...
For more information, go to the Google Maps Platform pricing page or the Google Maps User Guide.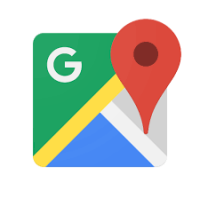 Temporarily deactivating Google Maps on emyspot
So far on emyspot, you have benefited from this service free of charge. Indeed, emyspot used its own API key on free sites and/or did not provide API key, to enable using Google Maps on these websites.
As we are unable to propose an equivalent and free solution to users on our platforms for the moment, we are forced to disable card displays as of 16th July 2018.
Don't have an API key on your website?
There's still time to create and enter your API key. Simply follow our tutorial: Enable a Google Maps API
Otherwise, maps will no longer be displayed on your website.
Already filled in the API Key on your website?
If you have already specified your API Key in the Settings > Global Settings > API Google menu, all you have to do is check your account setup on the Google Maps API.
Attention: So far, the number of free loads (or "calls") allowed has been 25,000 per day, however the free quota is even smaller. If you exceed this quota there will be a price increase applied through the Google billing account.
However, it's still possible to anticipate and set your daily allowances from your own billing account on the Google Maps Platform. Then you can avoid any unexpected increases following the increase of the number of loads or calls you have on the website.
Google Maps has become essential for companies, businesses and organizations. So we understand how important this service is to your business.
This is why our team of developers is already working on implementing a free alternative solution (OpenStreetView solution based on OpenStreetMap).
Feel free to contact our team with any questions about this subject via your manager in the Help > Online Support menu.