Manage your comments on Disqus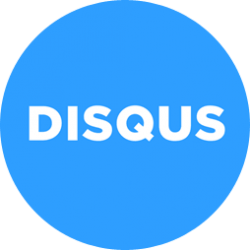 Manage your comments on Disqus
Disqus is an external service to organise and make comments, better, that can be activated from your site manager. Since Disqus is a plugin on emyspot, you can activate Disqus comments on every page of your site or activate it in one add-on, like the blog, or even on just one article.
Let's talk about how to set-up Disqus on your site or a page, product, etc...
What is Disqus
Disqus is a third-party service, independent from emyspot, that gives your users the choice to comment on your content : the users sign-up a single time and from then on can comment on your site when connected to their Disqus account(and also any other site that use the Disqus comment manager). It's a comment social network.
This service will up users involvement, as they can be notified at each new comment. They can also like comments, respond to a specific comment thread, or even share images. Discover all the advantages of Disqus.
1- Sign up on Disqus
Disqus is free but you do need to sign up. To access the Disqus interface and manage the comments section, you will create a free account. Go to disqus.com and click on Sign Up.
To create an account you will need to put in your username, an email address, and a password (can be viewed in the screenshot below).
2- Create a site on Disqus
Go to the menu, click on "Settings > Add Disqus to Site" (in the top right of the window) then add the name of your Disqus site, the url (en.disqus.com) and choose the theme of your site. In the following portion, "Choose your platform", you do not need to choose anything.
On your site en.disqus.com, you will have the totality of your comments posted on your site presented as a discussion forum.
3- Activate Disqus on emyspot
Now that you have created your account on disqus. You will want to add this to your emyspot site, meet up in the site plugins choosing the Disqus service in the comment settings.
Copy the name of your site that you have created on Disqus. The box "Comments is all languages" allow you to display all of comments in the same place, no matter the language. If you prefer that the comments on the page are only displayed in one language, uncheck this box.
Disqus, is optional on your site !
If you have had a site for years, with many comments, you may not want to lose your comments and. Disqus is an option, you can conserve the inherent comment system of emyspot. It is important to note, that disqus can be activated on the whole site or just certain pages. Example : on new blog posts only).
Disqus on all the site
Go to Settings > General Settings > Plugins then choose the service Disqus. Add the site address that you created in step 2. The Disqus comment system will be displayed all over the site.
Disqus on an add-on
Go to the settings of the add-on (ex : Add-ons > Blog > Settings) then, at the bottom of the plugin options choose Disqus. Add the site address that you created in step 2. The Disqus comment system will be displayed on your blog.
Disqus on a single article
Meet up in the add-on options (ex : Add-ons > Blog > Posts), click "edit" by the desired post. Scroll down to the plugins, and choose the service Disqus. Add the site address that you created in step 2. The Disqus comment system will be displayed uniquely on your blog's post.
Disqus can be applied in the same way to a web page or a category of pages, but also for the add-ons and different elements of your site (you can activate Disqus on the add-on Videos).
Attention : you cannot have the two comment systems mixed, but you can decide to display Disqus on certain content. If you make the change to Disqus, the comments you had previously will no longer display, but do not worry they will not be erased. We save your comments in our database so at any moment you can change back to the inherent emyspot comment system.
Personalize your Disqus interface
To change the appearance of your Disqus formula, go to your Disqus account settings and click Admin. In the personalisation portion, you can change the design, the language, and more.
These tutorials might also interest you :

In this tutorial, we explain how to activate the comment system inherent to emyspot.

Discover how to integrate the most recent comments of Disqus in a menu or on a page thanks to the widget.