Create clear menus and facilitate site navigation
Create clear menus and facilitate site navigation
The menus direct your site visitors, making navigation clear to user's. There two types of menus : horizontal or vertical.
To manage your menus in your manager, let's met in Settings > Menus and figure out how to manage the menus of your site.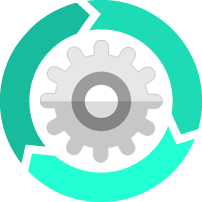 The horizontal menus
The bar of links that creates navigation from the top and/or the bottom of your website. It is possible to create drop-down menus, where the links will appear when hovering over the tab.
A working example of navigation with the horizontal menu (as seen on the emyspot presentation page)
How to add a link to the menu
To add a link to your horizontal menu or a widget to your vertical menu, meet up in Settings > Menus.
More advanced options to manage your menus
Add text or images to your vertical menu. To do so click on Add a widget > Gadgets > Free zone
You have the possibility to add content to the bottom and the top of your site. To create a footer on your site go to Settings > General settings > Editable zones
For those who want to create different menus on each page of your site, or certain you can create and apply menu structures. This is a more advanced option.
And for the webmasters at ease with html, there exists an advanced option that lets you create a free zone that can be coded by HTML in the horizontal menu.