Test your site keyword ranking on search engines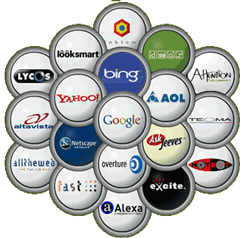 Starting out with a new website can be a lot of fun. Getting hands-on with tools to make a website is a little like finger-painting: your hands get dirty (ok, not really), and you get instant results with fairly minimal effort (plus it can be a whole lot of fun). Though you can create a website to share photos online or publish a personal blog for close friends and family, a lot of beginner webmasters are looking for a way to start their own online business, or to communicate with a wider audience. And for that to happen, you'll want to get your site found in search engines with appropriate keywords.
Keeping tabs on your site's key word ranking on search engine results pages will give you an insight into its potential for attracting visitors, and you've probably already using external tools like Google Analytics to follow your search engine traffic. Using a rank checking tool complements Analytics, by helping you find out just how easy it is for visitors to find your site on search engines.
Here are a few free key word ranking tools you can use to do just that.