Up the sales of your online store
Up the sales of your online store
Discover all the free marketing tools that are available to boost sales on your e-commerce site. Don't forget that these tools are an aid to develop sales, and it is recommended to communicate your offers (by clearly displaying them in the side menus for example, or sending newsletters).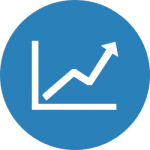 Propose a reduction on your products

Encourage your customers to buy by applying reductions on the products. For each product you can define the reduction, either as a reduction by currency or a percent and the dates of the reduction. The original price will be indicated with a bar through it and you have the opportunity to apply an icon "Sale" to broadcast the changes.
Go to Add-ons > Store > Products and edit the products you wish to promote. At the bottom of the page. you will find the necessary elements to Appy a reduction.
Create discount codes

The ability to create promotion codes requires a subscription to Store PRO. The discount codes (or "reduction coupons") give customers the possibility to benefit from reductions if they have access to the code. To create a discount code, go to Store > Settings > Preferences. Choose a simple code format, without spaces, for example, PROM2O16.
Configure the discount codes as you desire ! You can add the start date or/and the end date, apply a reduction based on the total or a percent, offer free shipping, or free gift wrapping etc.
Create privelaged customer groups

In order to create privileged customer groups a subscription to the Store PRO is required. Once subscribed, go to Add-ons > Store > Marketing > Privelages and create privileged customer groups. Theses clients will benefit from the advantage that you define in this section.
These benefits can be defined for a limited time, which you will choose. To create a group of customers, go to Marketing > Site members. Add a group (ex : privileged customer). In Add-ons > Store > Marketing > Customer and then choose the customers you wish to add to the group you previously created.
Cross-selling

Cross-selling requires a subscription to Store PRO. To propose recommended or associated products helps you entice customers with products that could interest them, cross-selling. To add this feature to your product page, edit the product and add the already created products to the section Associated products.
Example : An online store that proposes products for the kitchen. A suggestion on the product page for a casserole dish could be different types of lids, cooling pads, or a carrying case for easy transport.
Rewards programs

The ability to propose reward programs requires a subscription to Store PRO. Reward points create an important marketing opportunity to create loyal customers and to attract new customers.
Add products on Google Shopping

Thanks to Google Shopping, when surfing the web buyers can find your products easier that shop through the Google search engine. With this feature, you can submit products on Google Shopping and generate a flux of information that Google will use via the Google Merchant Center. In addition, you could select the category to export and associate your categories of Google Shopping to create a strong online presence Google Shopping.
Even more options to up your sales
More features in the manager allows you to Market better.
Customers feedback : with comments and ratings - requires a subscription to the E-commerce version. (see the associated tutorial : manage comments)
Share on social networks : add the social networks buttons so that you customers "like" or "share" your products. (see the tutorial: activate the share button and communicate on social networks)
Newsletters : Keep those who have subscribed informed about your store news (see the tutorial : send a newsletter)
Discount per category of product Store > Marketing > Reductions on the total Reductions by categories
Bulk discounts: can be enabled per product by checking the checkbox Apply a discount based on products purchased< on the Quantity discount section.
Reductions based on a based on a shopping cart threshold (access the Store > Marketing > Reductions on the total menu to enable it).