This new feature has long been awaited by our emyspottians, this is available with all add-ons: whether a page, a blog or your product page, use the link preview to display the item's appearance so that you can better your content.
Make all the adjustments and fine-tune your content before your content is available to site visitors - and feel sure when you click on publish that your website content is flawless.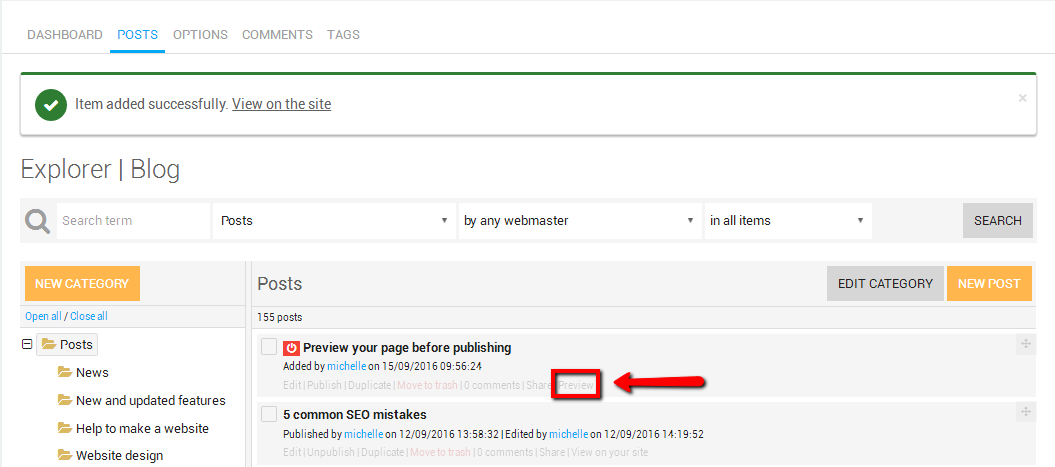 This option is only available to those with a VersionPLUS subscription: an offer for those who wish to have superior features and more user interaction.