Clear booking: effective practices to succeed
Have you thought about your 2019 spring and summer vacation or your next family reunion? I bet you have, guess what? Your customers as well.
Travellers are hyperconnected and now more than ever they have access to a large and worldwide selection of many incredible places to stay. Whether your are providing rentals for business or leisure travellers, you must provide your futur guests with instant, quick and easy booking as your competitors do.
Therefore it's not easy to stand-out from the crowd.
How about a little help to improve your spring and summer rentals?
At emsypot we have been monitoring websites that perform best and have selected the most effective practices for you.
Whether you are renting vacation homes, family-run B&Bs, a resort, a non-traditional accommodation (tree houses or even yurts) the following guidelines are within everyone's reach and easy to operate.
Onsite personalization techniques to succeed
General optimisation techniques
Personalize the booking confirmation page;
Introduce your business to visitors by adding an introductory text at the top of the Booking index page;
Welcome returning visitors by creating discount codes on Booking > Settings > Discount codes
Listing page: make sure that, in addition to the standard booking page, all your rentals can be seen by visitors in one signle page without specifying any dates or other information.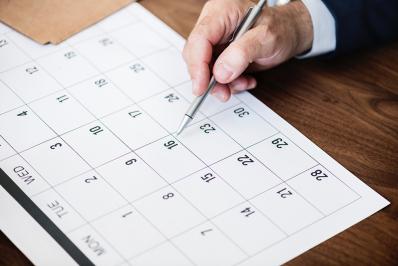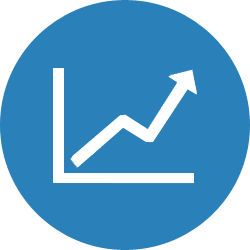 Increase conversion rates
Leverage the deals creation feature by creating a time-limited promotion and highlightening it through a "Deals" section.

Create a sense of urgency when displaying the number of places available on the calendar.

Build trust by:

providing a transparent information about the booking modifying and cancellation conditions;
enabling the Guestbook add-on and invite your guests to leave their reviews.
Create relevant offers by using User Personas
Indentifying your potential customers is useful to:
identify their needs
improve the user experience
create suitable offers and optional extras (Booking > Edit rental > Extras)
Here is a simple example of a user (scenario), where he/she is looking for accomodations on internet or booking systems:
| N° of guests | Guest type | Accomodation Type | Extra options |
| --- | --- | --- | --- |
| 1 | Backpacker | Hostel, Guest-house | Welness Retreat, etc. |
| 2 | Couple | Hotel, Guest-house, B&B, Apartment | Bikes to rent, helmets, cleaning, sheets, etc. |
| 3 | Familiy | Hotel, Apartment, Camping | Cleaning, sheets, family-friendly activities, etc. |
It works as well for retreats (welness, sport, group ...), because it doesn't depart too much from the standard booking features. If you are hosting retreat-styled events imagine different types of attendees, each one having different goals and how you can fulfill their needs.
Enhance your rentals visibility
Use rich data to provide quality information to search engines (you will find the fields needed at the Search engine optimization section).
Display an illustrative image on each booking page.
The more property details you add the keen your customer will be to book on your site.
Add rentals rating.
Reduce friction with users search by organizing your rentals by category. It is pretty interesting because it doesn't depart too much from the and using.
Enable the booking features you need
Our Booking System provides a friendly back office with a wide range of built-in features such as:
Seasonal pricing
Special day pricing
Booking blackout dates
Periods section to define different prices applicable to the rental
Helpful widgets
Social sharing plugins, which allows the user to share the rental pages and to connect the website with their own networks
We also have made payment set-up easy, you can integrate a payment template with different typoes of methods. Check our tutorial on How to add add a payment method to your booking/rental website.
Note: The Booking add-on the online payment feature and the advanced is exclusively available for sites with an Business or an E-commerce subscription.
Conclusion
You can easily create an online booking site, follow the guidelines given here and define the number of simultaneous bookings possible for each rental if you are handling different rooms.
At emyspot we want to help BnB and guesthouse owners like you to add a booking calendar to their website, which is (one of the many resaons) why emyspot does not charge any fees on bookings.
Hopefully you enjoyed these suggestions. If you have any feedback, we would like to hear from you.
marketing optimization Booking