Two widgets to capture the power of Facebook
There are two widgets that help you link your Facebook page to your website. Most people have a Facebook page, and if you have not yet made a Facebook page for your activity, association, or yourself, do it.
I resisted the Facebook craze for so many years, but I cracked about two years ago for one simple undeniable reason. People use it! People use it for everything, Facebook has become the way to text, call, video chat, like, say hello, send a picture, communicate, email... There are so many reasons to create a Facebook page, and earlier in the blog we walked you through how to create a Facebook page for your website.
So let's take a look at the widgets that connects your website to Facebook.
Widget 1 : Facebook: link to a page/profile
The first widget is basic. This widget lets you choose from 8 different icon styles that links to your page. You can put this Facebook icon on your pages and side menus, and when site visitors click on the Facebook icon they are directed to your Facebook page, where you communicate and market to your users in a different way. This simple widget size, form, and simplicity are perfect for putting in your side menu.
For example : in the side menu of the emyspot blog, we have icons that link to all our social networks pages, and looky there, the circular Facebook icon. Click on it, and you will be on the emyspot Facebook page (there is the twitter page icon, and our youtube channel next to it).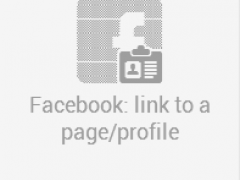 Widget 2 : Social Networking Facebook Page
The detailed Facebook widget, is a smaller view of your page, updating simultaneously with your Facebook page. Let your site visitors connect with your activities in a way most people know and use. Encourage people to connect to your Facebook Page, showing a detailed page display that shows the facets of your activities.
This widget is magic, and yes it's still magic even if you know how it is done.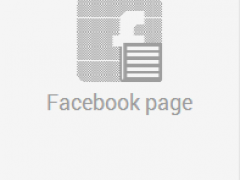 Personalize your widget, with the width, the height, choose to display your cover images, or posts. Show-off Facebook Page to your site user's.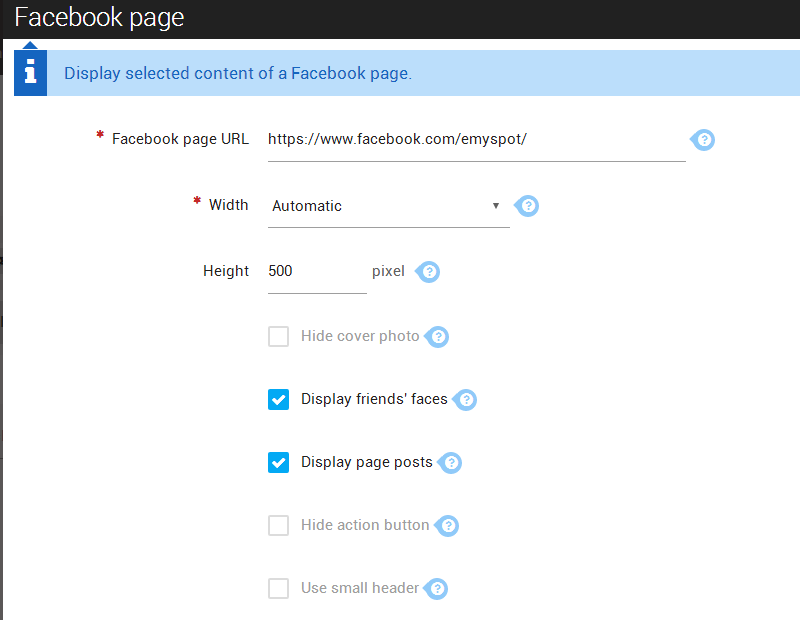 Facebook is great for increasing the visibility of your site on the web, as people who "like", "recommend" or post to your Facebook page will automatically share it with their own network of contacts via their wall every time they interact with your page. So use the Facebook widgets, and increase your visibility.
widget SEO optimization Facebook visibility communicate to users