RestaurantPRO
RestaurantPRO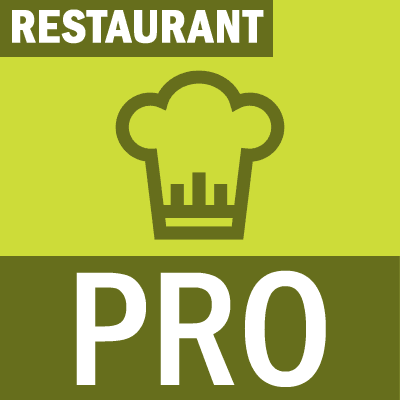 Build a home on the web for your restaurant, and grow your business, with RestaurantPRO. Display your contact details, opening hours, menu and daily specials, updated automatically, in just a few clicks.
For just 50£80$€60 (including tax), benefit from an add-on specialized to make your restaurant site perfection. An unlimited quantity of menu items and easy menu creation and display.
The restaurant add-on can be used and tested free for 15 days after its activation, for continued use and excellence you will need to subscribe to the RestaurantPRO
Find out more about the restaurant add-on Make a restaurant site now
RestaurantPRO : create your online menu and restaurant site

50£

80$

€60

per year
Unlimited product and dish creation

Create lovely product displays with text and photos. Organise the menu based on categories (lunch, dinner, wine, dessert...).
Dish of the day, Chef's recommendation: a dynamic display

You can choose and change your menu daily, with a few simple clicks.
Menu and specials

Add menu products to create meal combinations: kids menus or tasting menus: make the offer of your choice.