Make a website, it's easy! Here are some ideas and examples.
Make a website yourself and manage its content - it's easy with emyspot, and you'll have fun while you learn. As putting together your website can be challenging and seem a surmounting task, we have ideas, examples, and demo sites for you to look at. Get inspired and make your site- your spot.
See for yourself just how easy it is as you make a website. Below look at the examples of sites that have been created by user's like you. Also, feel free to take a spin on the demo sites that show off some of the features that are available. And keep checking back for more examples.
Examples of sites created by emyspot users and webmasters
Here are some examples of websites created on our platform. This is the same platform that you will be using and mastering in no time! Want to become a webmaster? Try our CMS and take a emyspot website for a test drive using one of the demo accounts listed below.
Demo websites
Take a look at some demo websites made by the emyspot team to provide you with ideas and a look at the many features, like that of the VersionPlus or the e-commerce solutions that can take a website to the next level.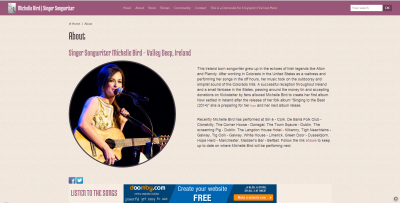 This website will have an address of .emyspot and minimal ads will be displayed on the page. The free version has an unlimited amount of pages and most of the features. This demo site for a singer shows some of the many free features;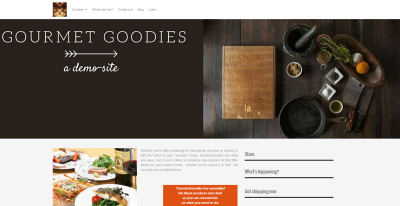 This website created with the store add-on, gives you an idea of the E-commerce solutions we propose: from the ordering of a product to its delivery, and more.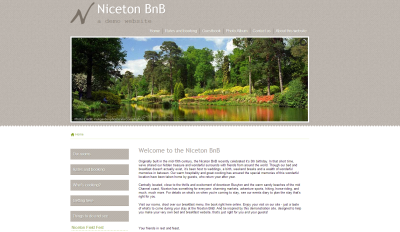 Discover this BnB, see the prices and the client reviews, reserve online or contact the owner directly. This is a great example of the possibilities of the booking add-on.
And if you need some ideas...
Making your site should be easy and fun, if ever you need an idea or some direction, we have some ideas for you below.