Tools to create an interactive website
The website builder tools make it easy to create a website that's interactive and vibrant. With emyspot you can make a website easily, that's feature-rich and packed with interactive content to better communicate with and engage your visitors. Add things like a directory or forum to exchange with your visitors, keep an online calendar, manage your photo albums or videos, and let visitors leave feedback and comments on your pages and photos etc. We've made it easy - and fun - to create a website that's interactive.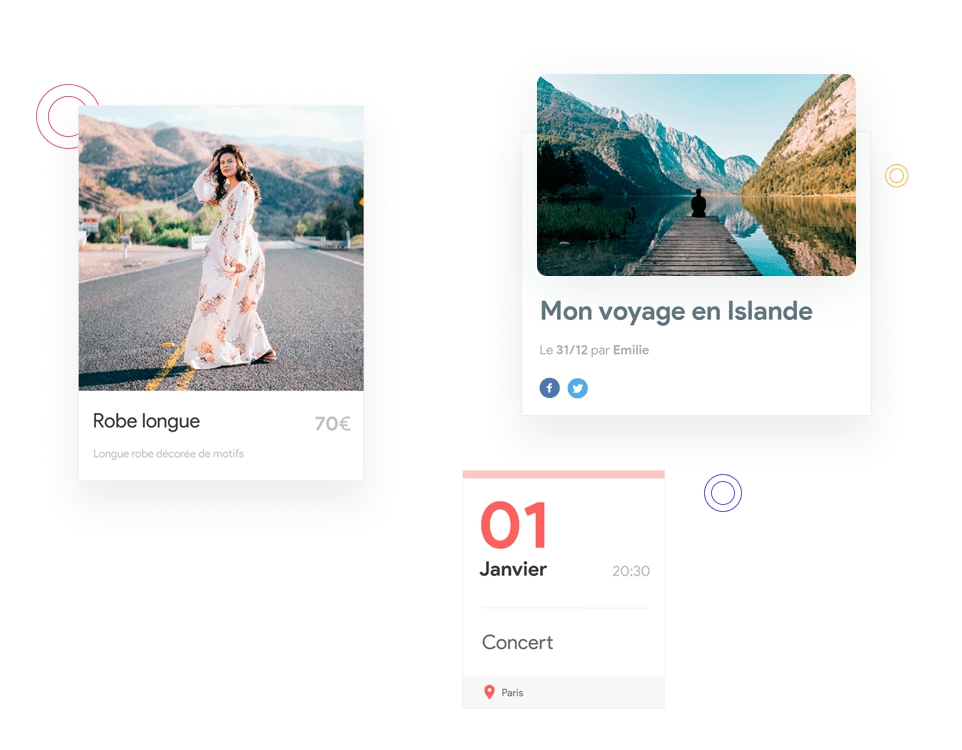 Discover all the tools
Making a website isn't always easy. But emyspot proposes website builder tools which are fun and easy to get you and your site where you want to be. Add a blog while making pages or a discussion forum to entice visitors to interact, you have all the tools necessary to grow your site. This tools are simple to use and were made for you to realise all your projects.
Creating a website becomes pleasant and easy!
Create a blog to better communicate
Make a free Blog with emyspot or add a blog to the rest of your website. Making a Blog is an ideal complement for a website - it's updated regularly, and provides a simple way of sharing experiences and expertise, whether the subject matter is personal or professional. It's easy to create a blog, free, with emyspot's online tools.
The add-on builder tools allow you to create categories and create blog blurbs, it's easy to create a blog, free, with emyspot's online tools, just as it is to quickly and simply make a photo album, create a forum or publish an online diary or guestbook. Site visitors can also comment if you choose to activate this free feature after you can modify, edit, and fine tune easily, and even better share new articles on social networks.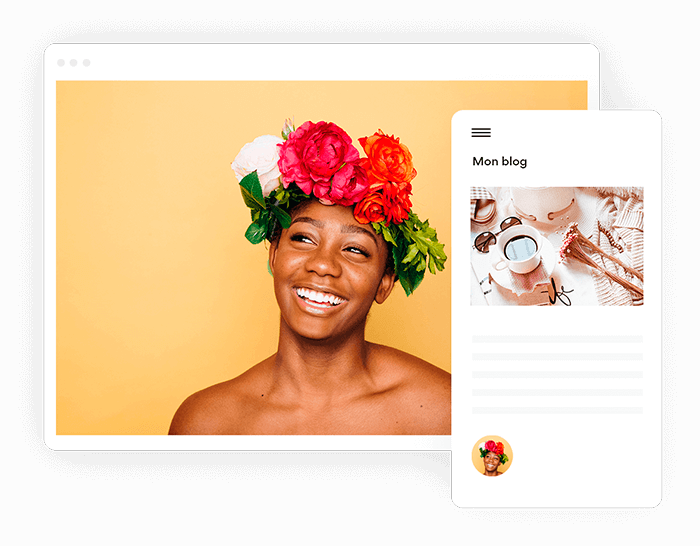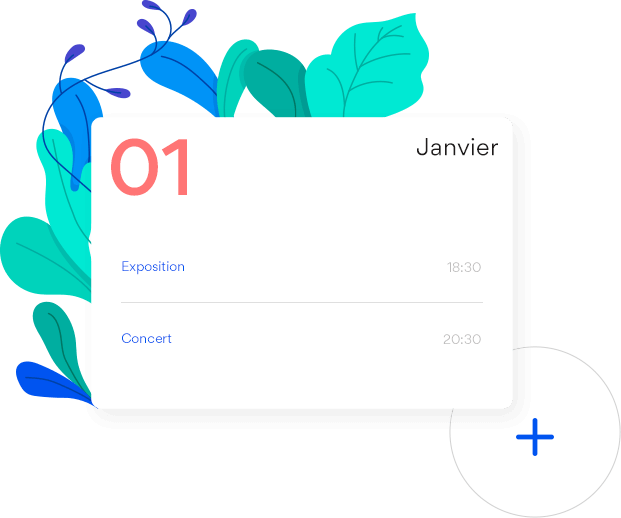 Communicate events with the Agenda
You could make an agenda site for an association or an artist site. The Calendar add-on is a great way to announce a scheduled event and keep your visitors up-to-date.
Schedule in just one click with the Calender add-on! Site users could also comment and propose events on the members spot as well
Make an online photo album
It only takes a few minutes to make an online photo album with emyspot. In a few clicks publish and display photos on your website, create slideshows and organize albums with the Photo Album add-on.
Or even easier add a simple photo, by using the photo widget that we have perfected and created for you. Make your albums interactive and share your photos on social networks or let people comment and like your albums directly on the site.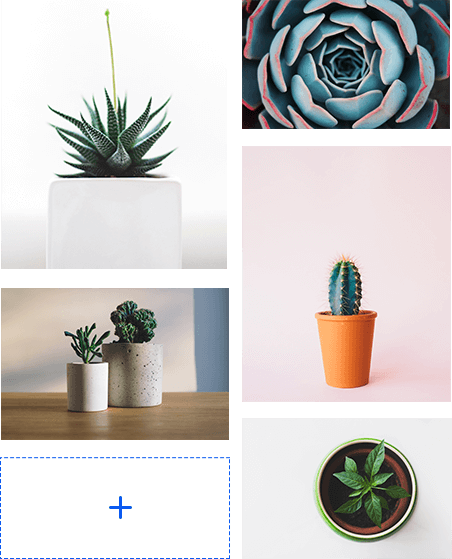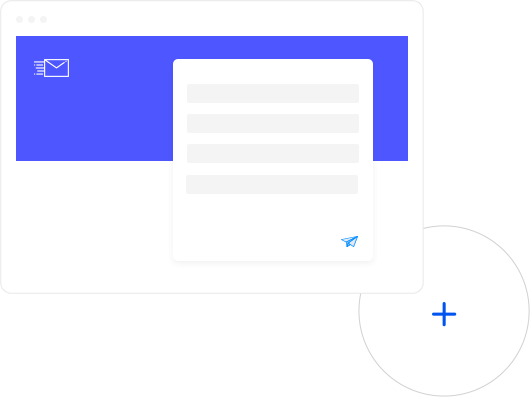 Create a contact form
It's a breeze to make an online contact form - it's the ideal way to let your visitors contact you by e-mail or provide feedback. It only takes a few moments to personalize the form to adapt it to your needs or public, making it perfect to make a registration form, make a feedback form or a customer service form for your online store etc.
Making an online contact form ensures your visitors can contact you easily, without you then being swamped by spam. You can quickly adapt and personalize in HTML form to suit your needs.
Make a forum
With just a few clicks, make a free forum part of your website and get your visitors talking about your site's theme.
Whether it's a car forum, game forum, travel forum, bike form, photo forum, how to forum or even an open forum, adding a discussion forum to your website enables you to engage in the kind of conversation you want with your visitors, and manage it easily via categories.
Control the conversation and comments from the members area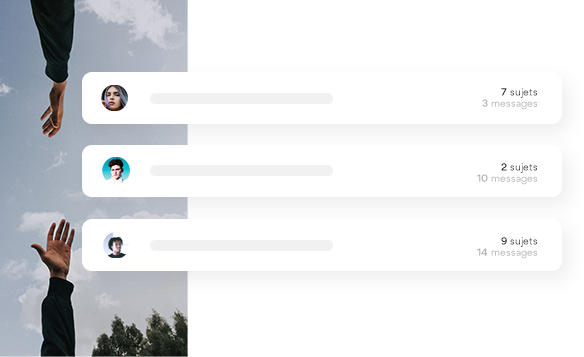 Propose online booking
The booking add-on allows you to easily make an online booking system. You can conveniently and easily create a website customized for hotels, BnB's, host rooms, concert halls and more. You can even make a meeting online.
This free booking add-on creates booking forms that show your availability and allows guests to make a reservation all in one convenient page on your website.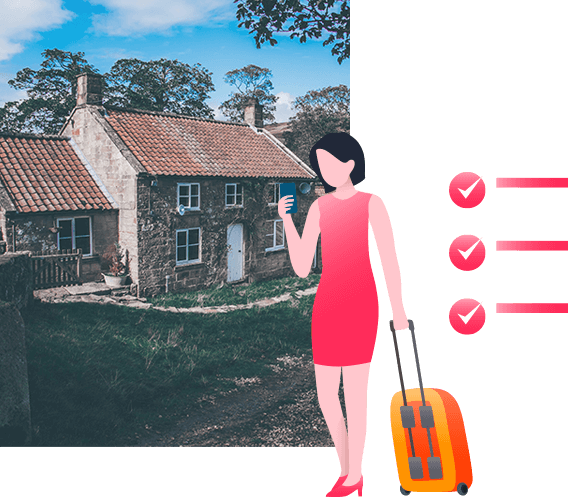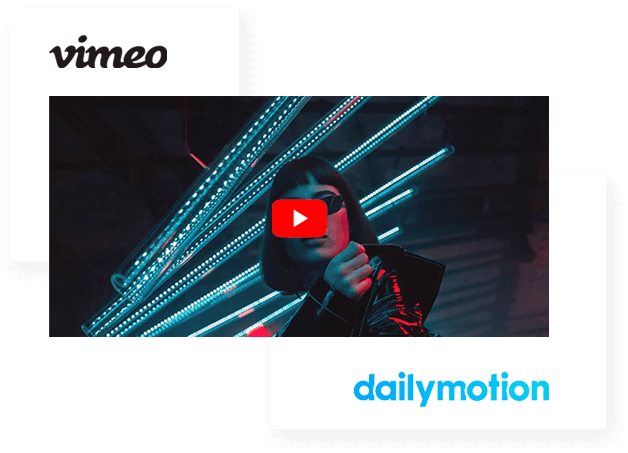 Make a video gallery
Adding videos to your website is a simple way of providing fun, entertaining or informative content to really capture your visitors' attention.
You can easily import video content from YouTube and Dailymotion, importing and searching for videos without leaving your website manager.
Other Tools
Make a quiz for your website and keep your visitors entertained, informed, educated and engaged. It's a cinch to make and manage your website quizzes using the quiz add-on. An easy way to add a general or humorous quiz, without needing any technical skills in website development.
Create a restaurant menu
Use the page creation tool is simple to create set menus with differential pricing by combining the menu items of your choice. Categorize your menu items, illustrate them with photos good enough to eat, and one-click publication.
Thanks to our restaurant add-on, each menu item can be designated as a daily special for selected days of the week, or on specific dates. Your daily specials can be displayed - and updated - automatically on your site, without you needing to lift a finger.