Posts by colin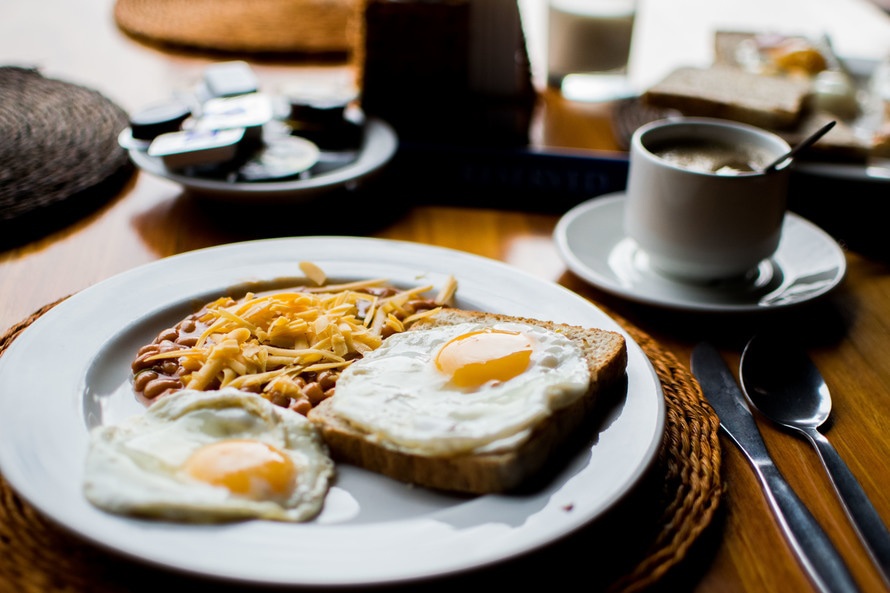 Increasing the visibility of any business helps attract new clients, and if you have a bed and breakfast, you'll already know how important it is to get out there and advertise, through brochures, accommodation directories, tourist information centers and a website. To help guests through the front door, they'll need to know what to expect before they arrive, and whether you're the kind of person they can relate to and connect with; after all, those connections are at the heart of every BnB.
The more observant among you may have noticed that we added a new site content feature recently, and it's now time to let everyone in on it. It's a new site add-on, designed to handle online bookings right on your website, for renting or scheduling anything - and everything! - from rooms to bikes (and a whole lot of stuff in between).
It's also one of the most popular feature requests we've received in the past: a way to help BnB and guesthouse owners you add a booking calendar to your website, with built-in booking features for your clients. If you need to add booking or reservation features to your existing website, or need to make a bed and breakfast website, its now a whole lot easier with the Booking add-on.
The Internet and devices used to access it have moved a long way from their more humble beginnings. It used to be simple to design a website, with pretty much only one way to access it online: from a fixed computer screen, that wasn't very big. Times have changed, and these days it's almost impossible de know what kind of screen or device will be used to view web pages when you first begin to create a website. That makes it hard to make decisions about key website design principles, like the size of the site and its content, and how best to layout pages and site navigation.
Although a response to this problem has been around for a while, it's not until very recently that designing websites with all kinds of different screen resolutions in mind has really gained momentum among web designers.
Your doomby website comes with a bunch of really great free features built in, so you can make a website without needing to spend anything at all. As your website grows, you may want to extend its features to meet your changing needs by adding a domain name, enabling pro website features like site content member access controls or expanding your online store.
Service subscriptions are an affordable way to extend your website, and as each one has its own unique feature-set, you only need subscribe the service you need, when you need it, and for as long as you'd like – there's no obligation to renew a service once a subscription expires, so you can add the services your website needs, when it needs them, hassle-free and without any ongoing commitment.
The new year is off to a great start, with a brand new online website manager up and running, designed to help you make a website a whole lot more quickly and easily. As we talked about a few weeks ago we've also been working on a simple way to help you quickly transform your regular websites to mobile websites. It's now ready to move into an public beta test, so you can start trying it out on your website from today.
Your new site manager comes with some very handy new things, so to make them work optimally there are also a few things that will change. Here's a quick overview of the changes ahead, so you'll feel right at home in your new website builder.
As we mentioned last week, the work on the new site manager is progressing at full speed, and before we update your site manager, we'd like to take you on a quick tour so you can familiarize yourself with what's in store.
We're working on a lot of different things at the moment, to make it easier to make a website, and to make those websites better than ever. Over the next few weeks (hopefully just in time for the new year), we'll be releasing a couple of updates that are designed to give your sites a great start to 2013.
Our new content explorer has made managing site pages (in the Pages add-on) a whole lot easier for webmasters, and provided new website content management features, built into the explorer.
The new content explorer has now been extended to the Blog add-on, and in addition to the great new features already available in the Pages add-on, like one-click content duplicating and a powerful content search engine, the Blog content explorer also has a new feature, specific to the Blog add-on, designed to make it simpler than ever to create a blog and manage blog content.
All blog posts are now accessible directly from the root category, in addition to their specific category. The unified blog post list makes it a whole lot quicker to access your latest posts, to rapidly update or edit a post.
Your new Blog content explorer is now live in your doomby site manager, and will be extended to the other site content add-ons over the weeks ahead.
A lot of people hesitate before choosing to make a website, figuring that they don't have the necessary skills, or anything interesting to say (my mother among them). Yet those same people don't hesitate to doodle, to create a Facebook account, or plunge headfirst into creative activities like card making (my mother among them).
Being a webmaster isn't about understanding the inner workings of web servers, HTML or web browsers – long gone are the days when you needed to understand complex things that aren't necessarily your cup of tea. Website builder tools like doomby are designed to help anyone make a website, even people who have absolutely no knowledge of servers or code (my mother … well, you get the picture).